Architect, Vince Scarano of Biltform Architecture Group hired us to make photographs of a condo he created in central Phoenix. We were to feature the ceiling which was a defining element in this mid-century design.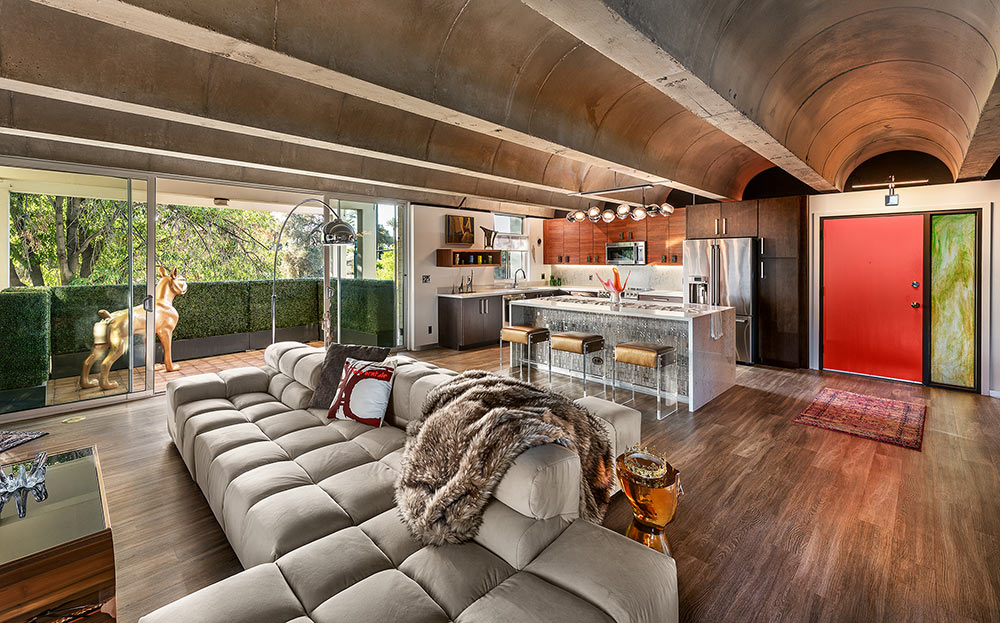 ---
Mark-Taylor Residential along with interior design firm, Studio Dwell asked us to make photographs of Tavalo At Cadence, a new apartment community in the east valley.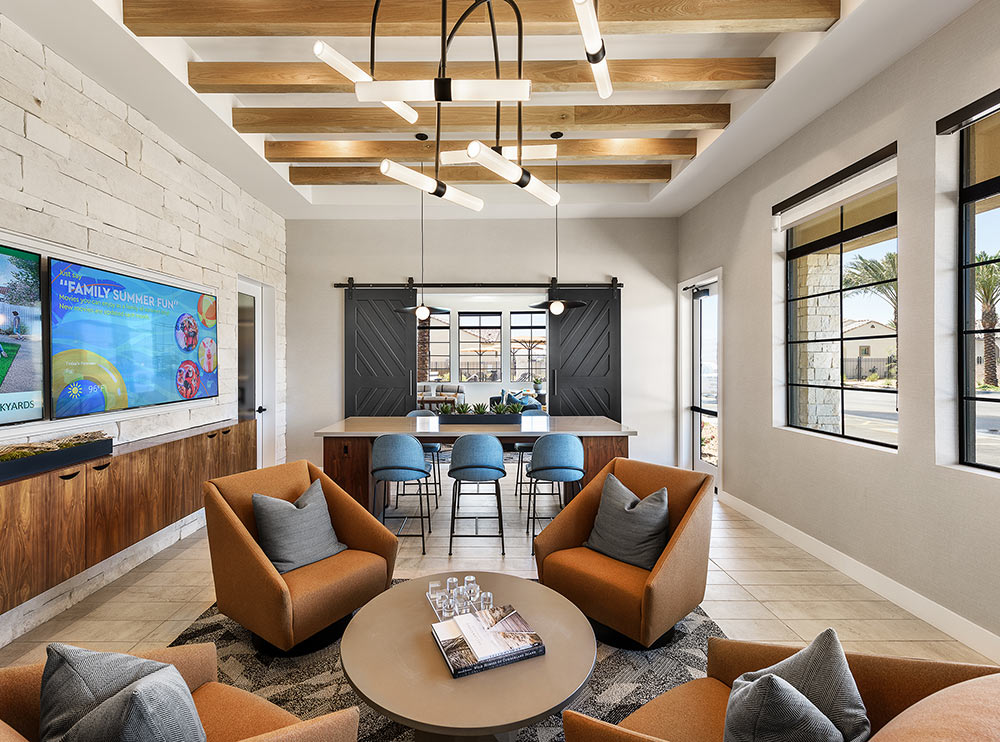 The leasing office of Tavalo At Cadence as created by Studio Dwell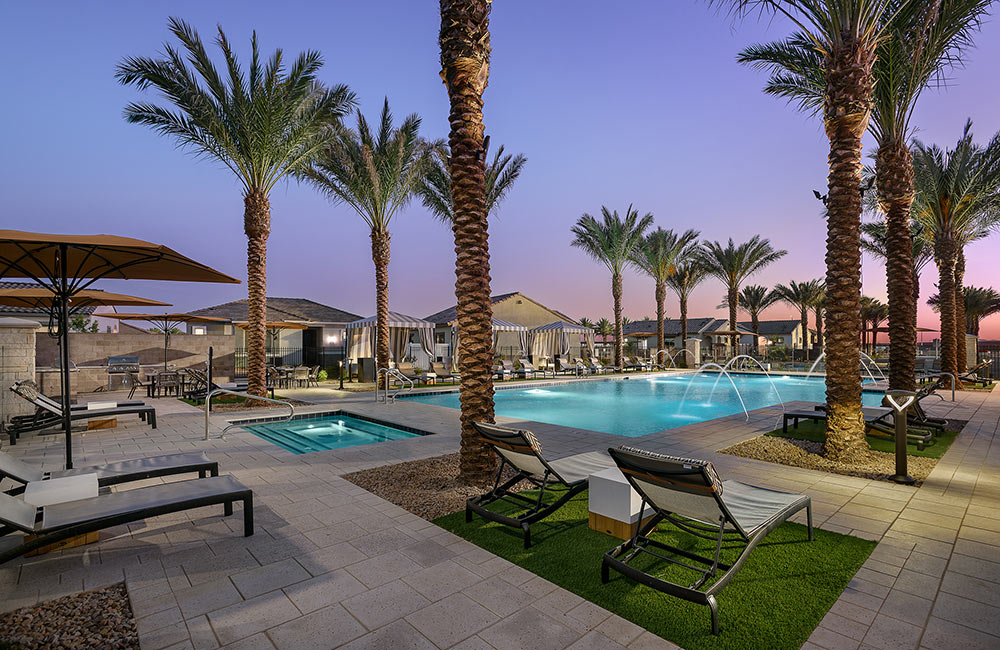 The pool area at Tavalo At Cadence
---
Interior design firm, Thoma-Holec Design, along with Silverstone Healthcare Company asked us to travel to Alexandria, Virginia to make photographs of The Landing Alexandria, a new, 8 story, senior living facility for the Washington D.C. area.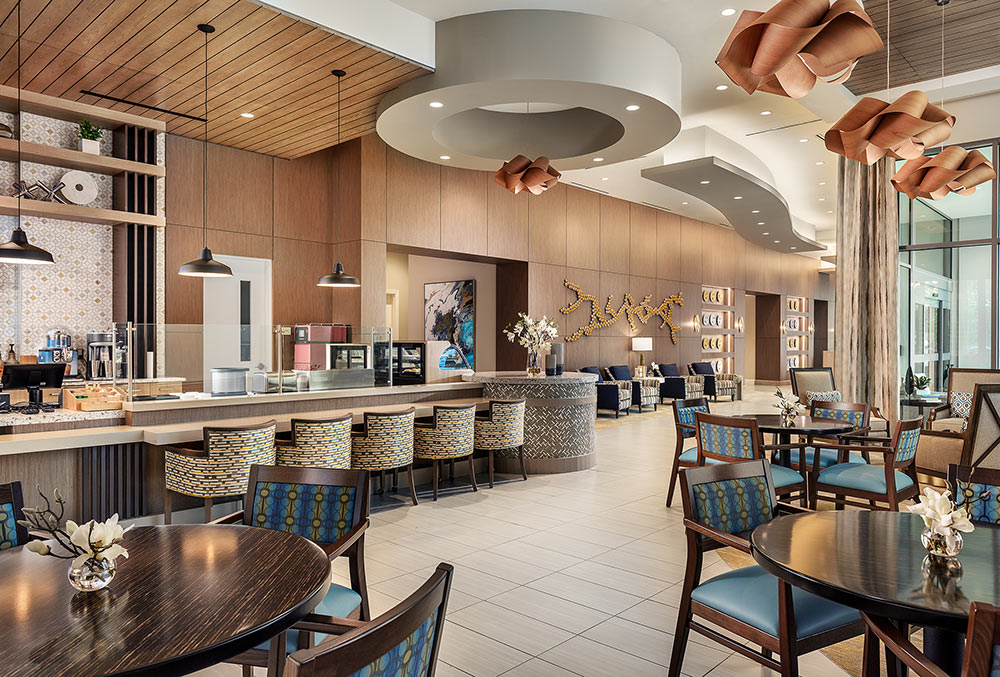 Thoma-Holec Design designed this bistro at The Landing Alexandria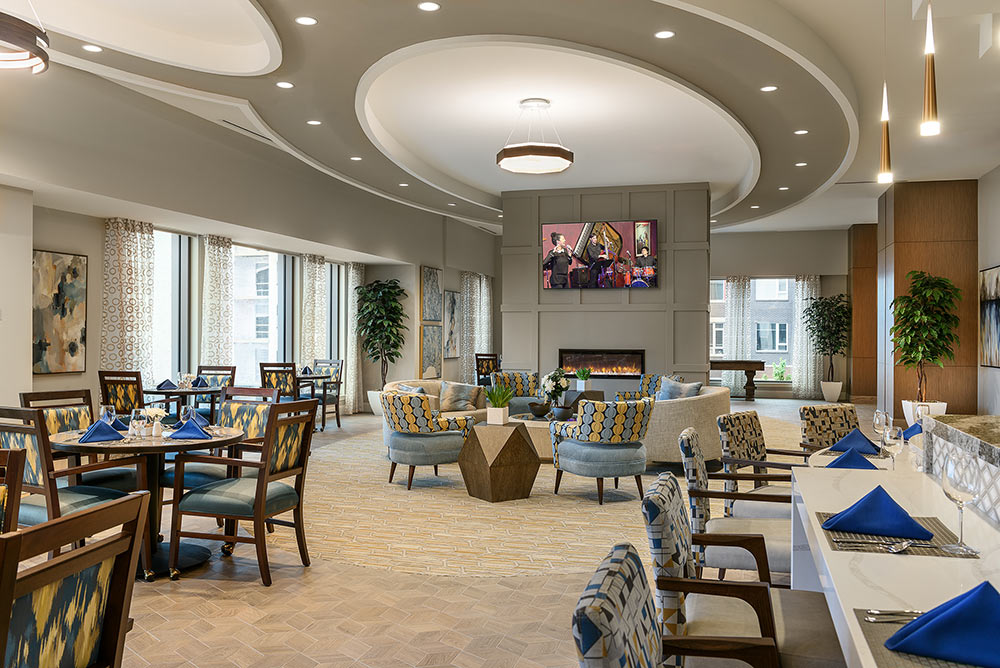 The Pilot's Pub and general social area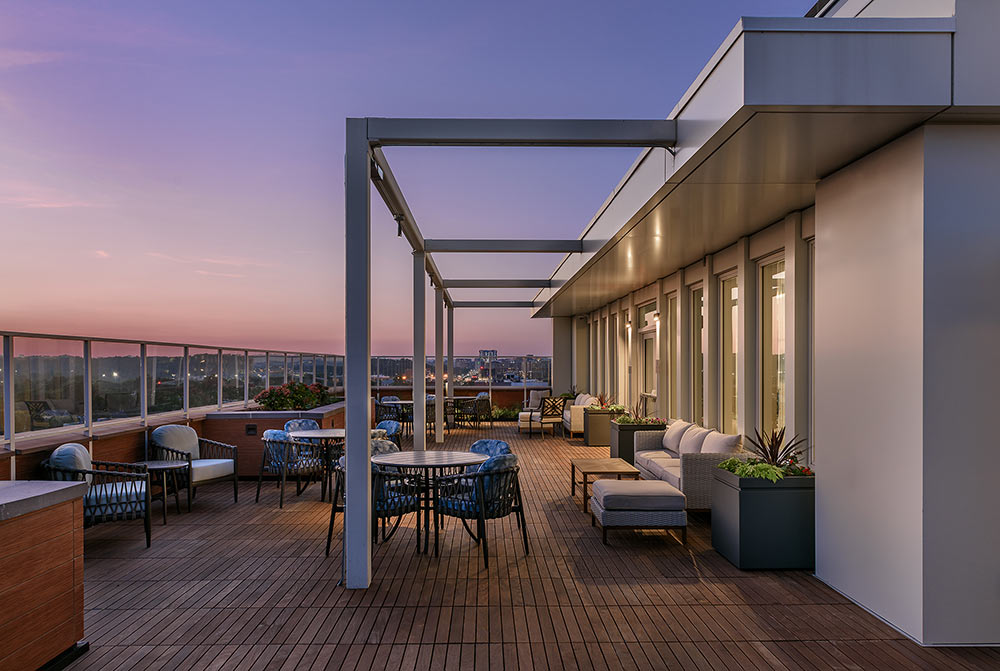 Early evening on the Skyline Terrace, overlooking downtown Alexandria, Virginia
---