We were asked by the architects at SHJ Studio to make photographs of the exterior of The Ranch House that they designed for Robson Communities in their SaddleBrooke Ranch community near Tucson. The images will be used to enter design competitions by both companies along with interior design firm, Kimberly Timmons Design.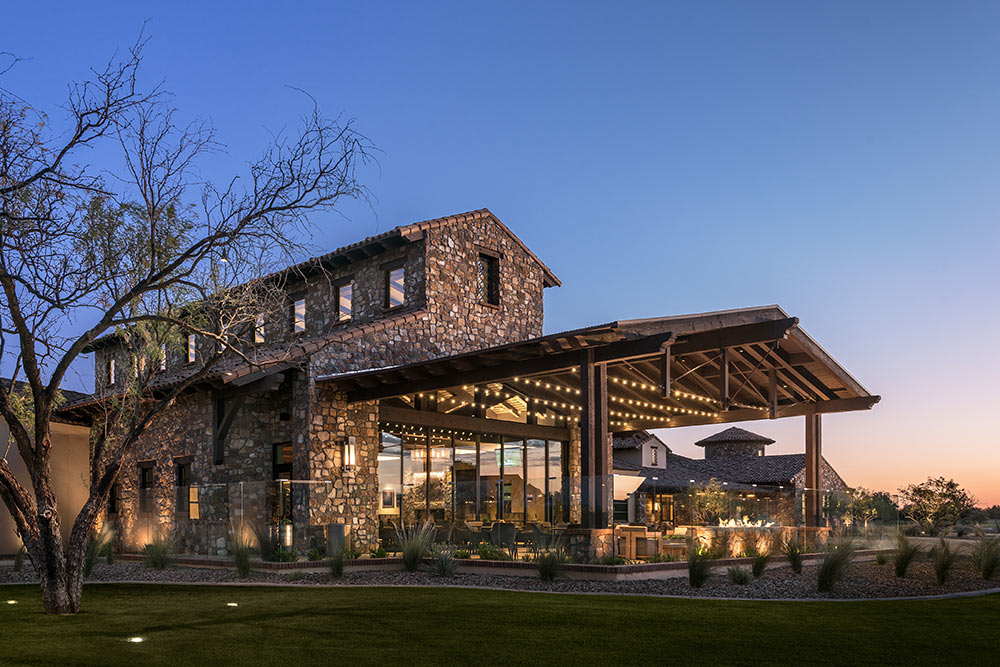 The front of the Ranch House at Saddlebrooke Ranch.
---
Mark-Taylor Residential asked us to make photographs of The Astor on Osborn, a new apartment community they manage in central Phoenix. The images were made to use in all aspects of marketing the property.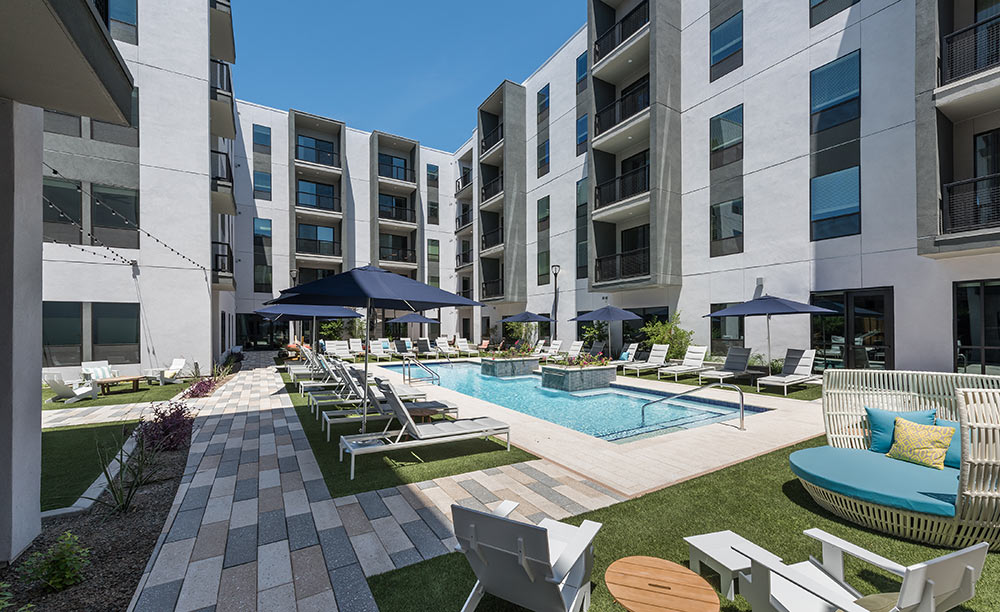 The interior courtyard of The Astor On Osborn.
---
We were asked to make photographs of the 6 new model homes and amenities building at Avance, a new community located at the base of South Mountain Park by Maracay Homes. The images are being used in all the marketing needs of this new community.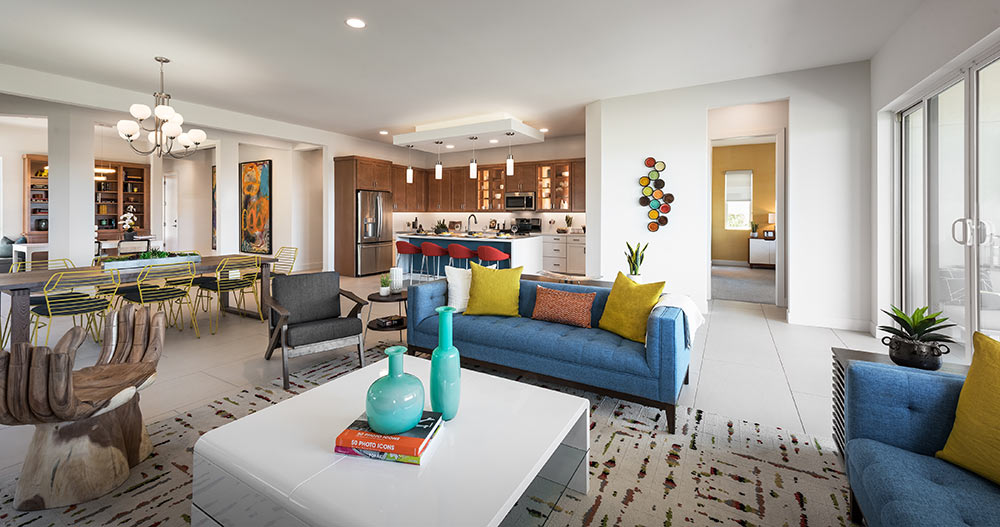 A new Maracay model home at Avance.
---
JLC Tech, manufacturers if custom lighting, commissioned us to photograph the newly completed lecture theater at Murdock Hall at Arizona State University. The images will be used to help promote this unique product.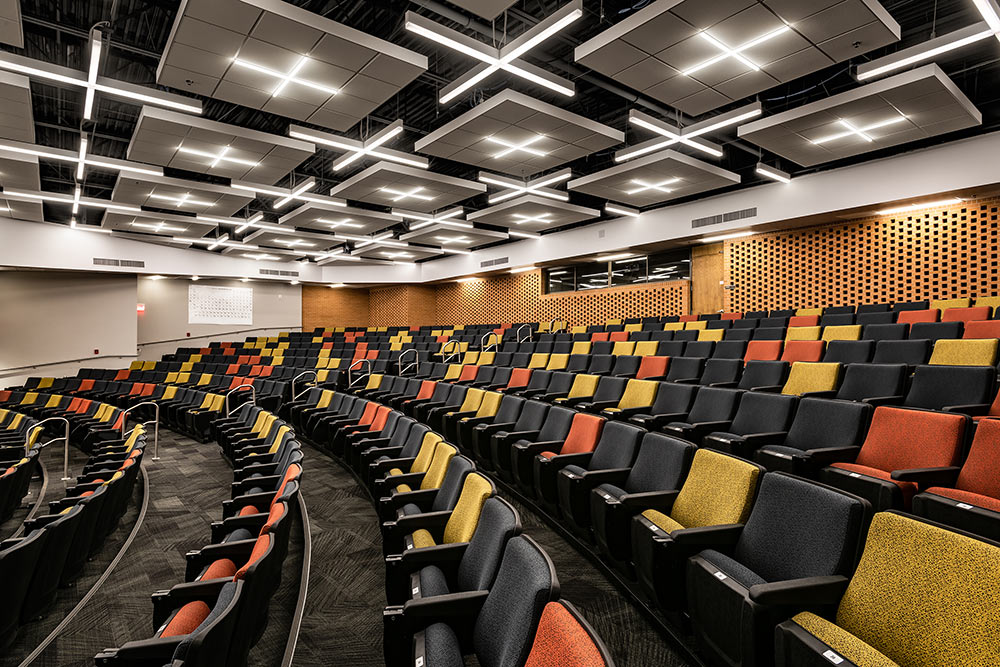 The distinctive light panels of a lecture theater in Murdock Hall at ASU created by JLC Tech.
---
Recently we made images of Inspira, a new senior living community by Cadence,
Thoma – Holec Design and MT Builders. The images will be used to market this community and design services.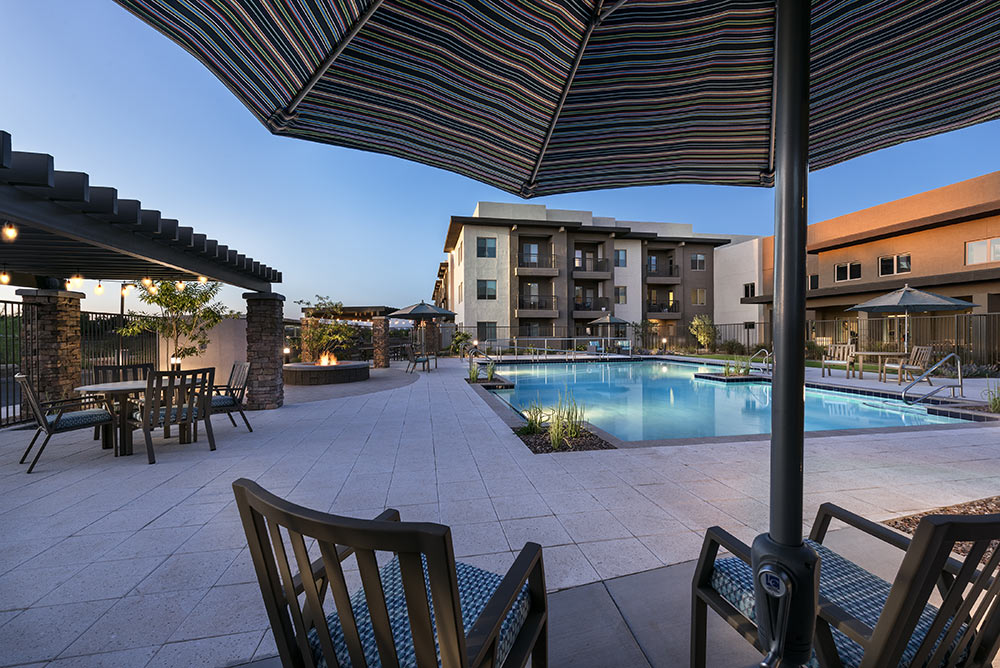 The pool area at Inspira.
---
Mark-Taylor Residential also asked us to make new photographs of some of their existing properties. We revisited their San Cervantes community and made several new views taking advantage of the now lush vegetation growth.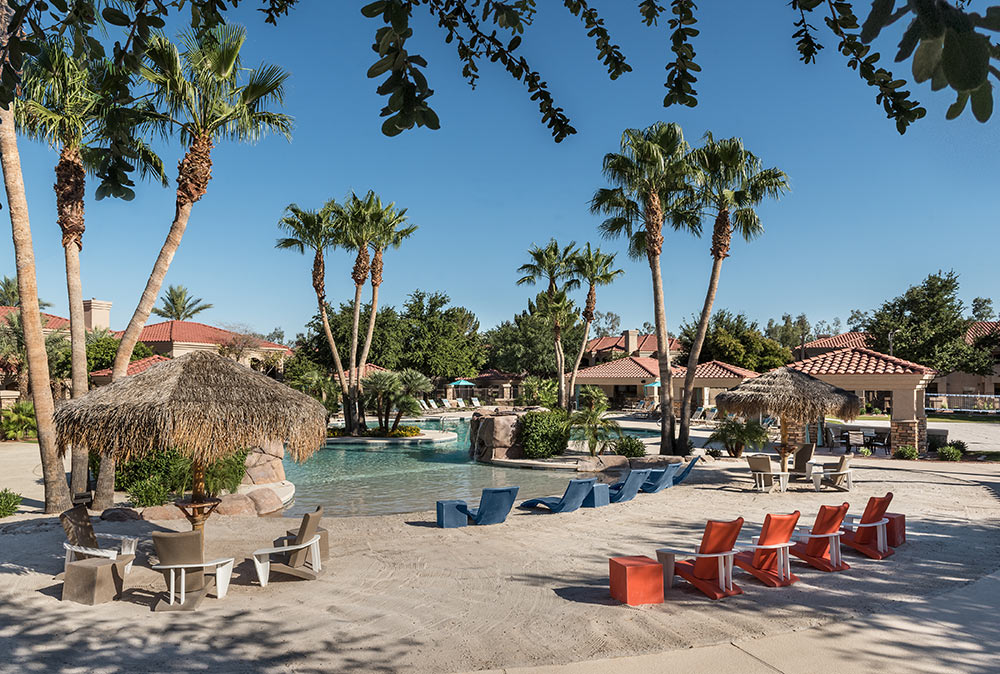 The pool area at San Cervantes.
---