We were asked to make photographs of the three models at Whitehorse, a new high-end residential community in Scottsdale by Camelot Homes. The images will be used for all aspects of marketing for they company and to enter design competitions.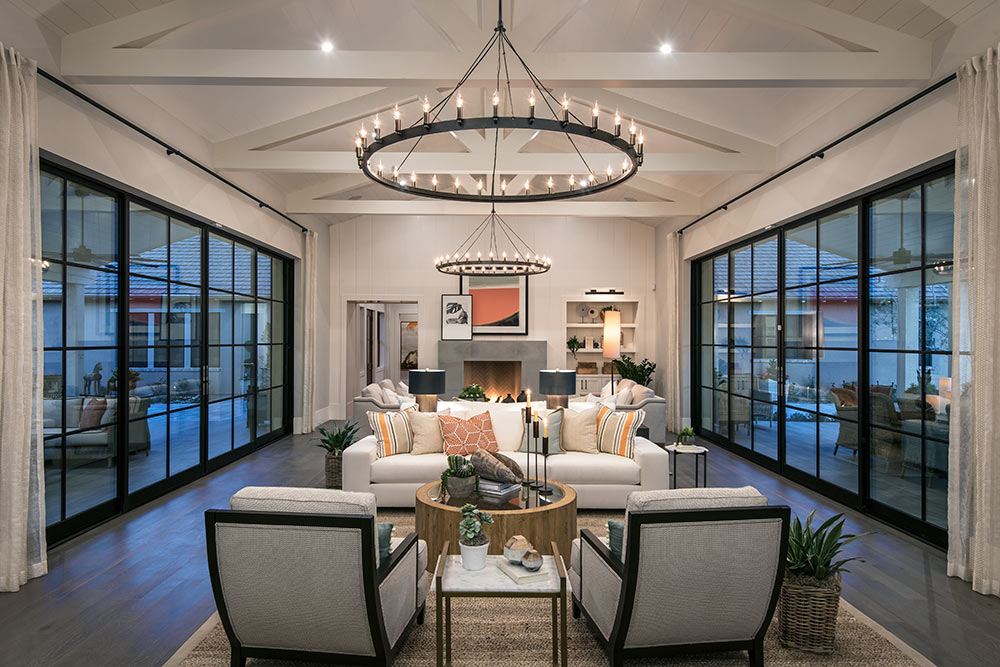 The living room of the Cheval model at Whitehorse by Camelot Homes.
---
Recently, we photographed a new model home in Tucson for frequent client, Robson Communities. The model is in The Preserve area of their Saddlebrooke community. The photography included a front exterior and several interior images to be used for marketing purposes and contest submittals.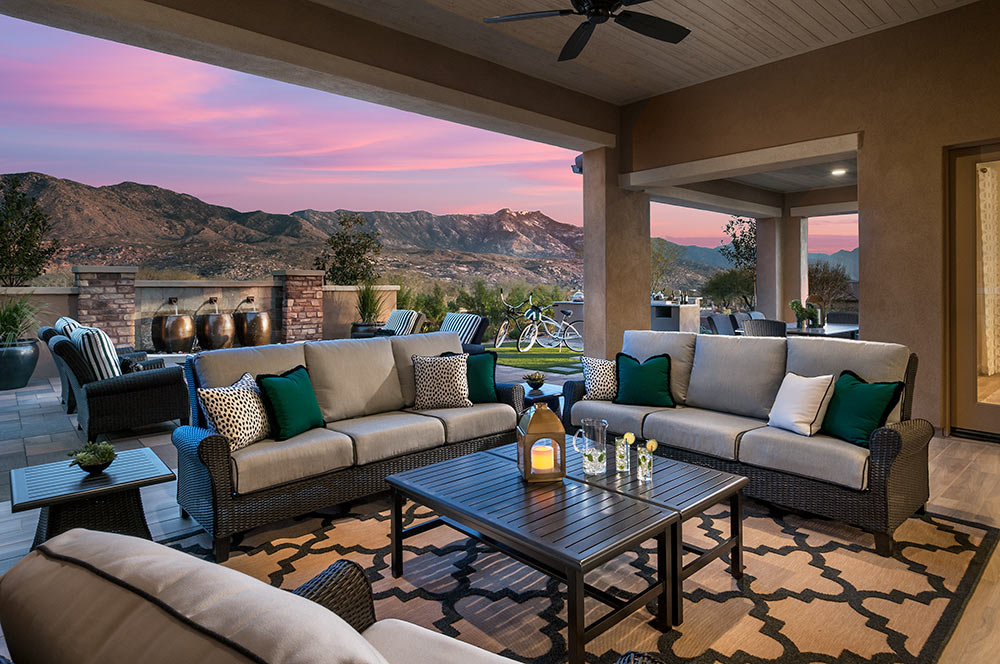 The rear patio of the Bacara model at The Preserve for Robson Communities.
---
The James Agency asked us to make photographs of their new offices they moved into late last year. The photographs included work areas, public spaces, and conference rooms for this award-winning, full-service advertising agency.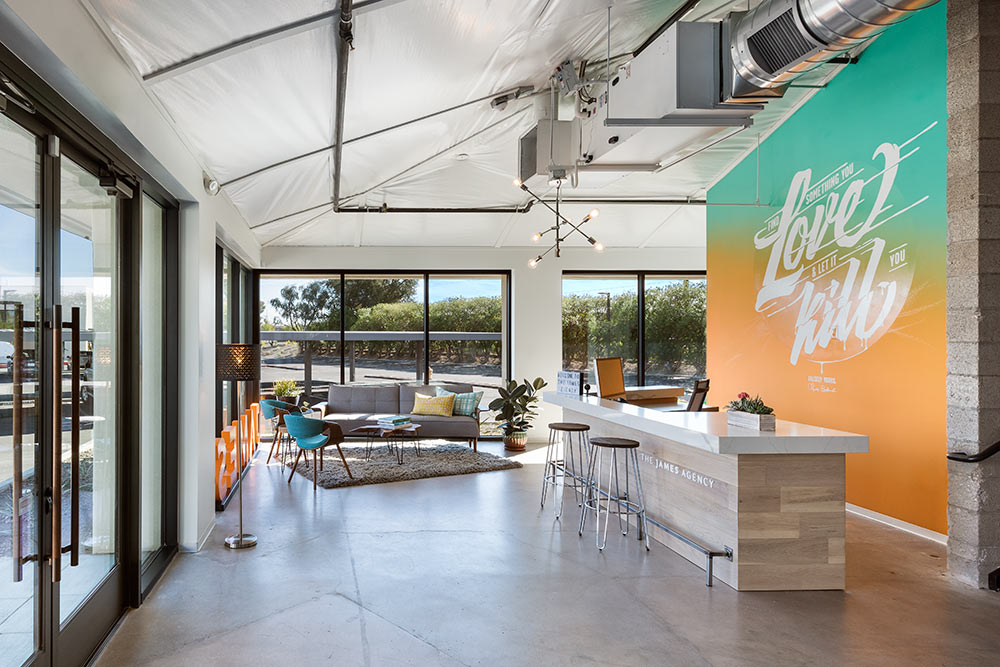 The reception area of the new office of The James Agency.
---
Mattamy Homes commissioned us to make photographs of their new model in Dove Valley near Tucson. The photography included interior views as well as exteriors of the front and rear. The photographs are being added to their image library of marketing images.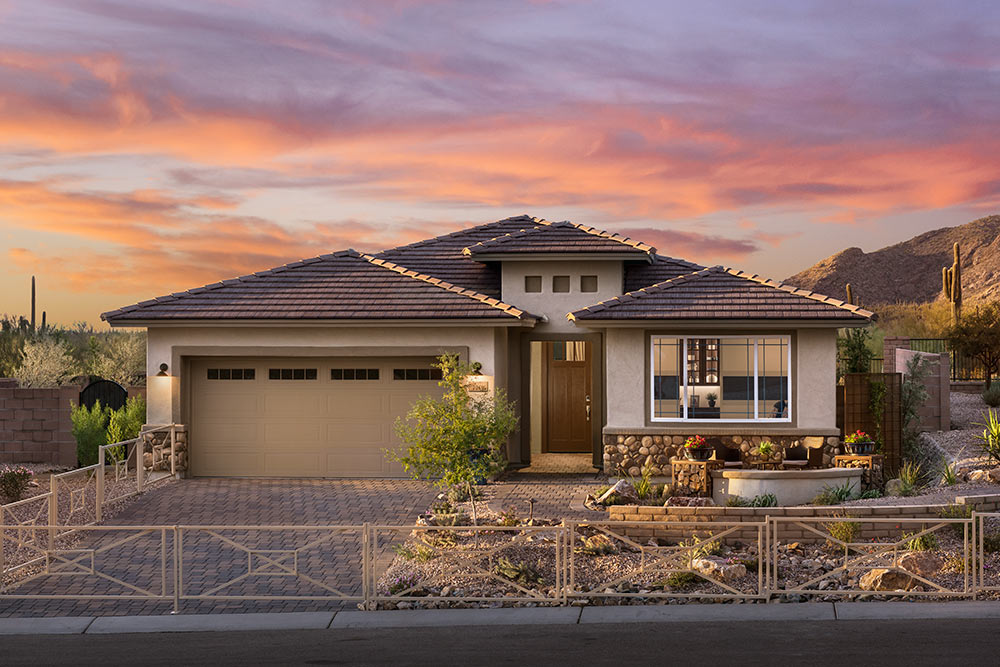 The exterior of a Mattamy Homes model in Dove Valley.
---
We were recently selected to make photographs of the new Resort Condominiums at Mountain Shadows in Paradise Valley. These interior images are being used to help with the marketing of this new amenity.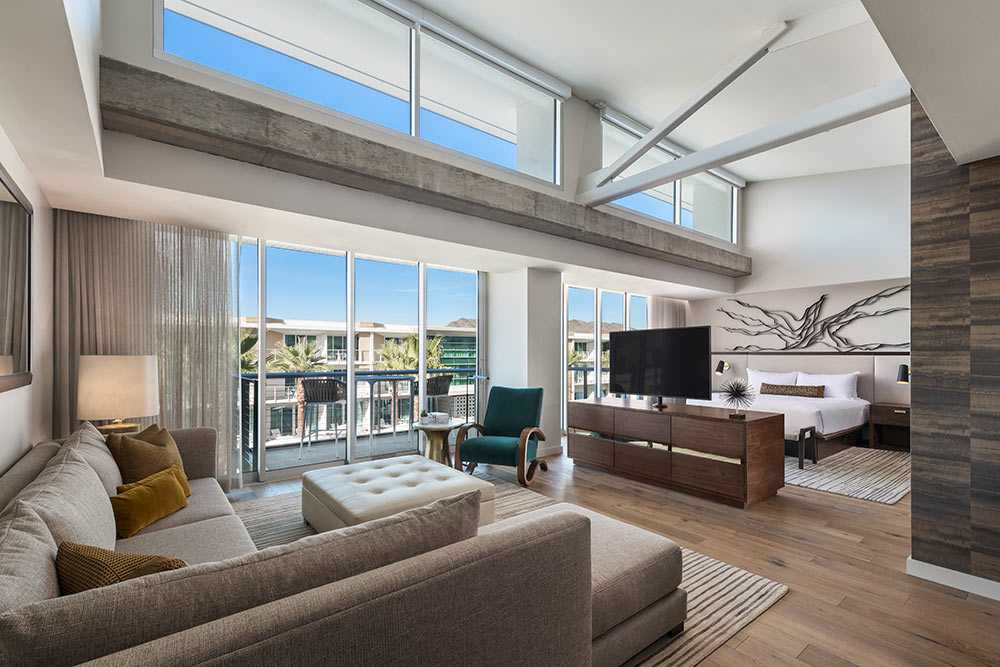 An interior of a new Resort Condominium unit at Mountain Shadows.
---
Interior designer, Kristin Hazen, hired us again to make photographs of a recent home interior she completed. The photographs are being used to help promote the design services of her firm.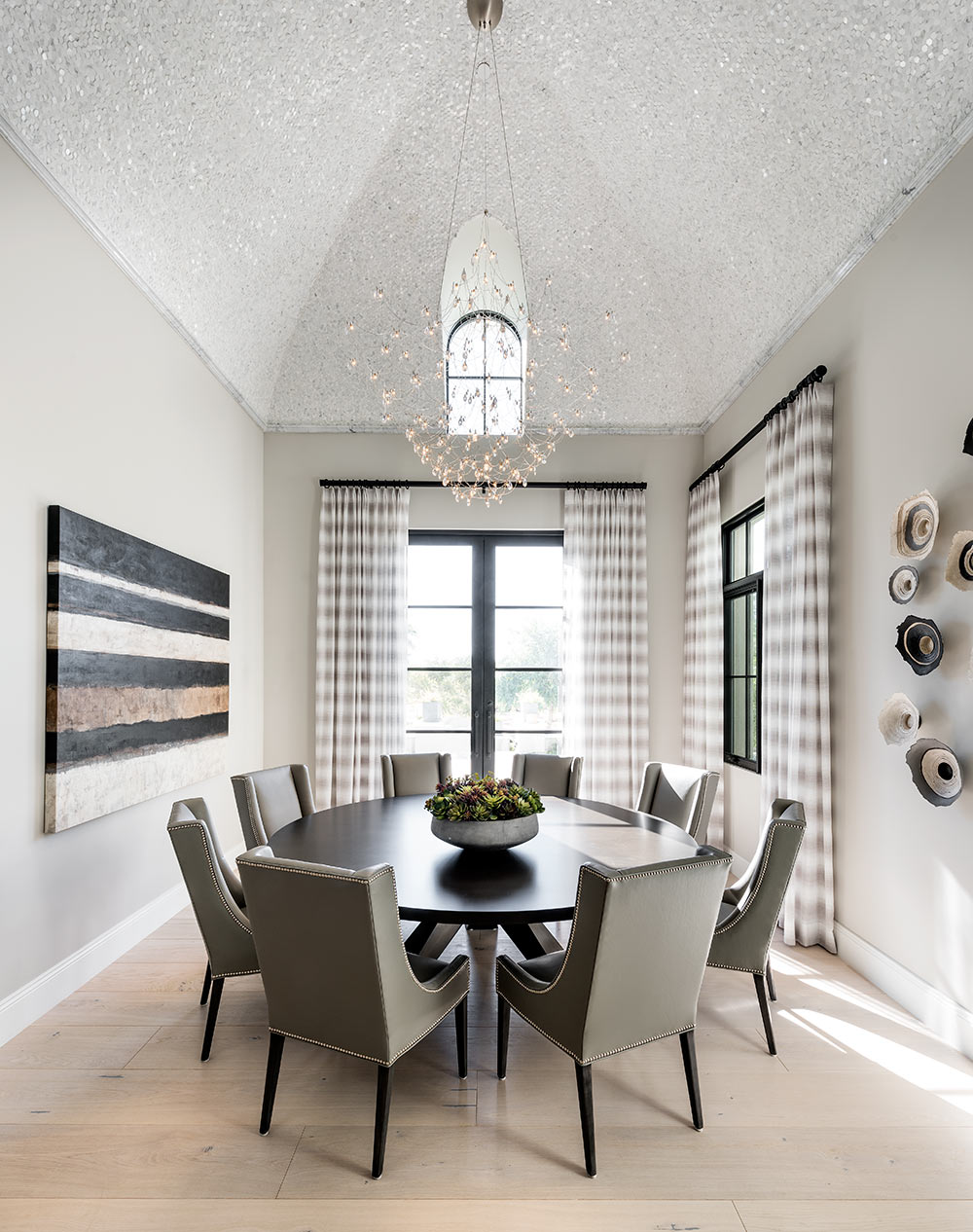 A custom home interior created by Kristin Hazen Design.
---
Frequent client, Mark-Taylor Residential, asked us to make photos of some of the remodeled areas of their San Palmilla community in Tempe. The images are being used to update their website.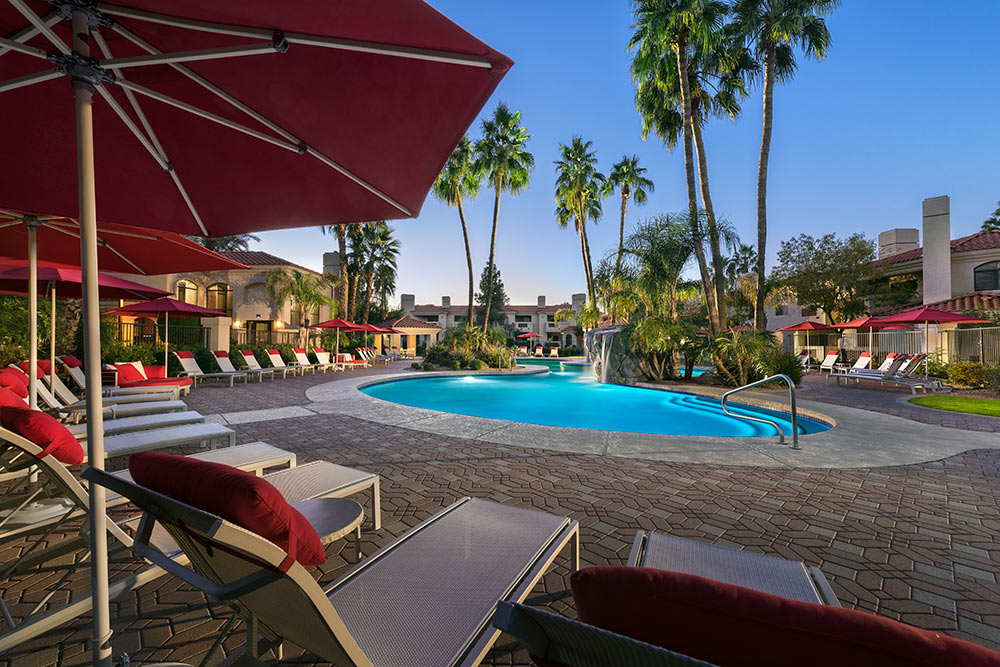 The remodeled pool area of San Palmilla for Mark-Taylor Resdential.
---