We were asked to travel to the Detroit, Michigan area to make photographs of two recently completed senior living communities for Thoma-Holec Design. The first was Blossom Ridge located in Oakland Township, Michigan and is developed by Moceri Companies.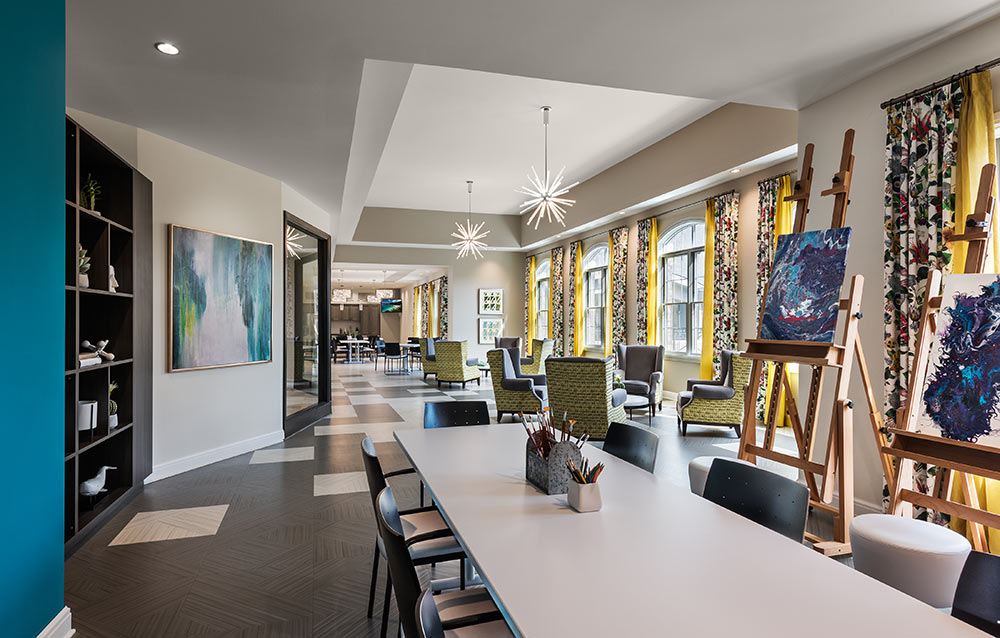 We then spent three days making photographs of Cedarbrook of Rochester in Rochester, Michigan created by Cedarbrook Senior Living.. The images will be used to enter both properties in design competitions and marketing.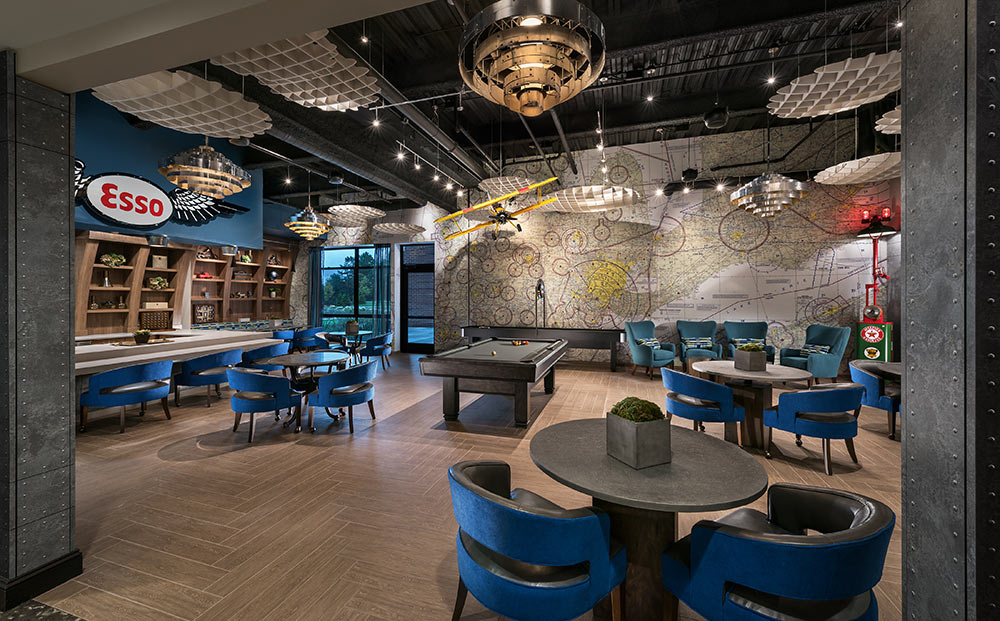 An art room at Blossom Ridge (top) and The Aviator Pub at Cedarbrook of Rochester,
all created by Thoma-Holec Design.
---
We were asked to make photographs for interior designer Jamilyn Fournier, IDS of her newly enlarged store The Collector's House located in The Shops Gainey Village in Scottsdale. The photographs are being used for general promotion, website and print ads in magazines.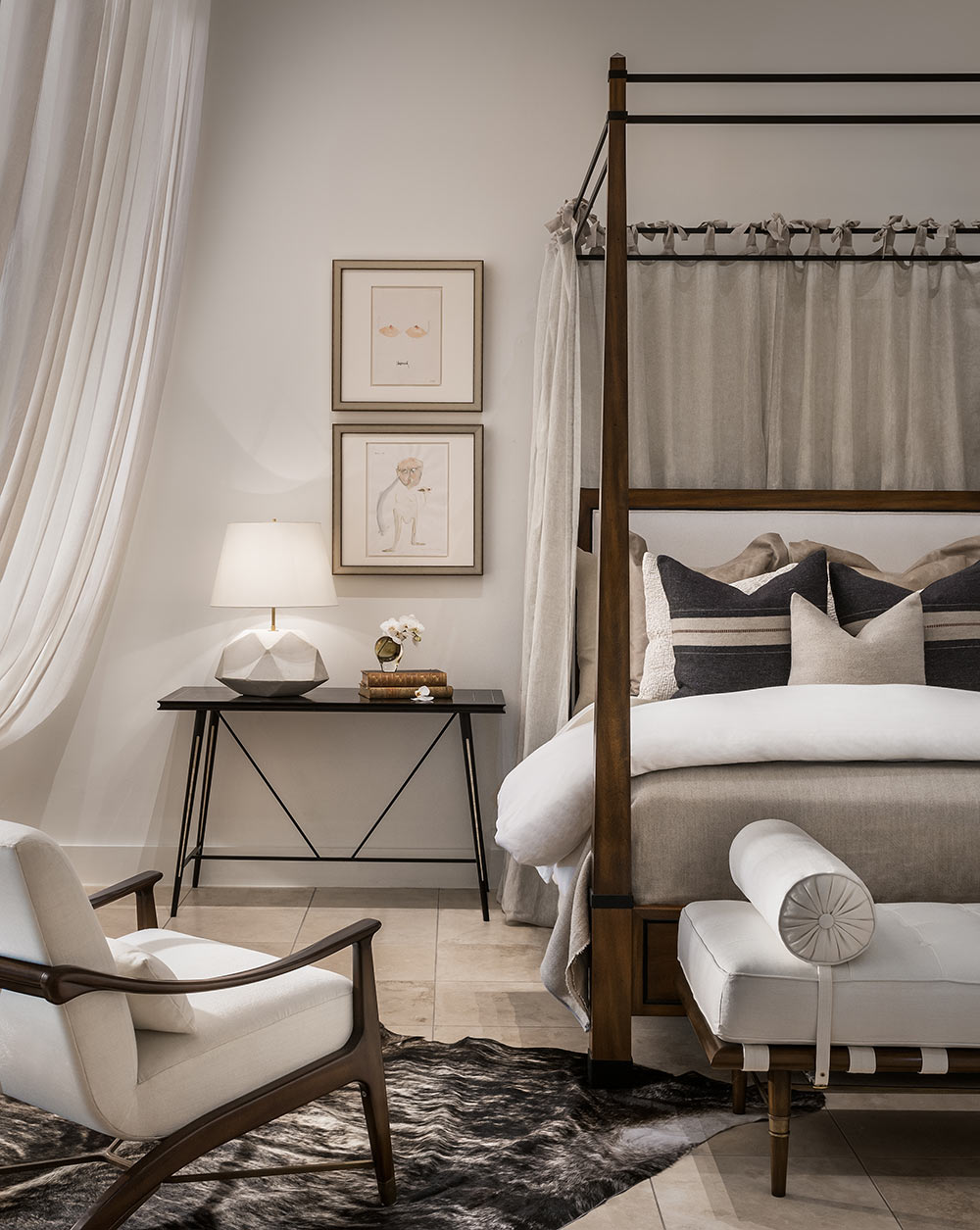 An image created for a full-page advertisement for The Collector's House.
---
David Weekley Homes asked us to make photographs of their new model at Verrado Highlands located in Verrado. The new photographs can be seen on their website featuring this new community.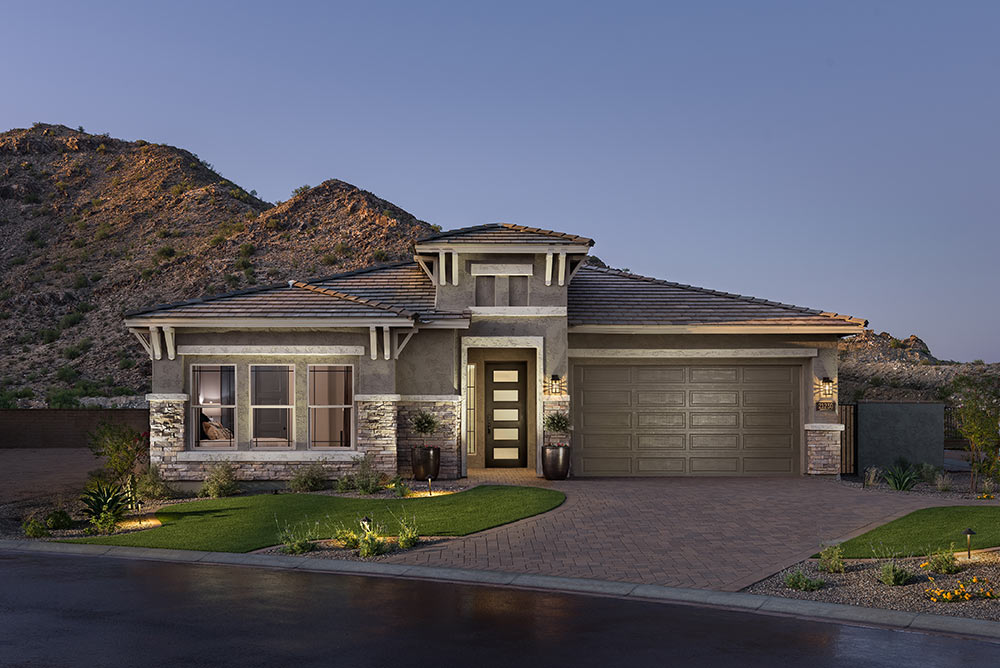 The front exterior of the David Weekley Homes model at Verrado Highlands.
---
Recently we made a few additional photographs of the newly remodeled Hotel Valley Ho.The images are being used to help promote this popular Scottsdale hotel.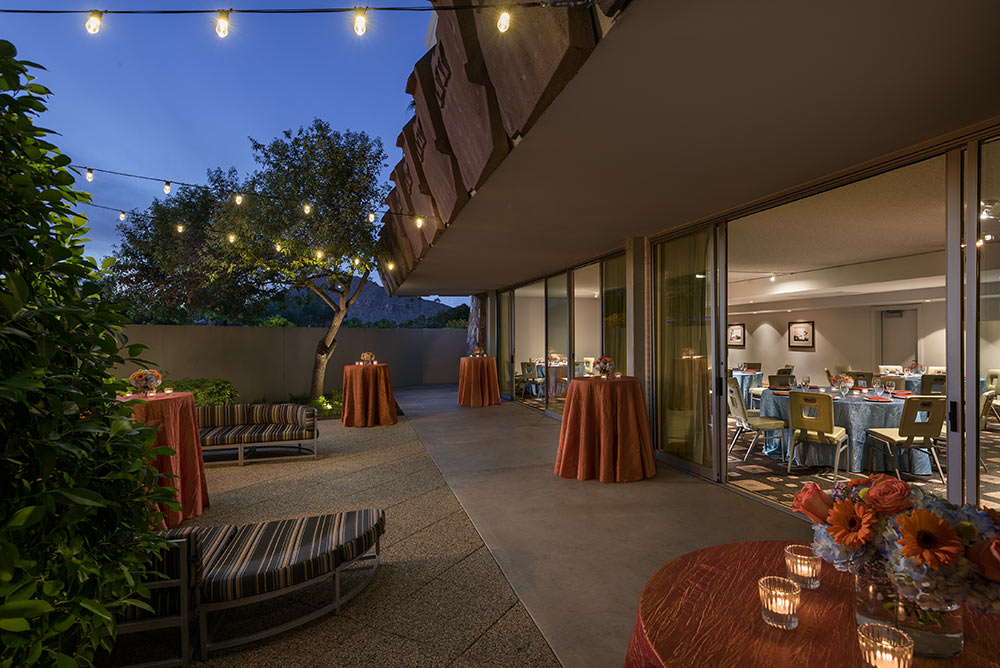 The patio area off the Tropicana Ballroom at Hotel Valley Ho.
---
Blandford Homes asked us to make photographs of the entry gates at two of their latest communities, The Grove at Valencia and The Estates on McDowell.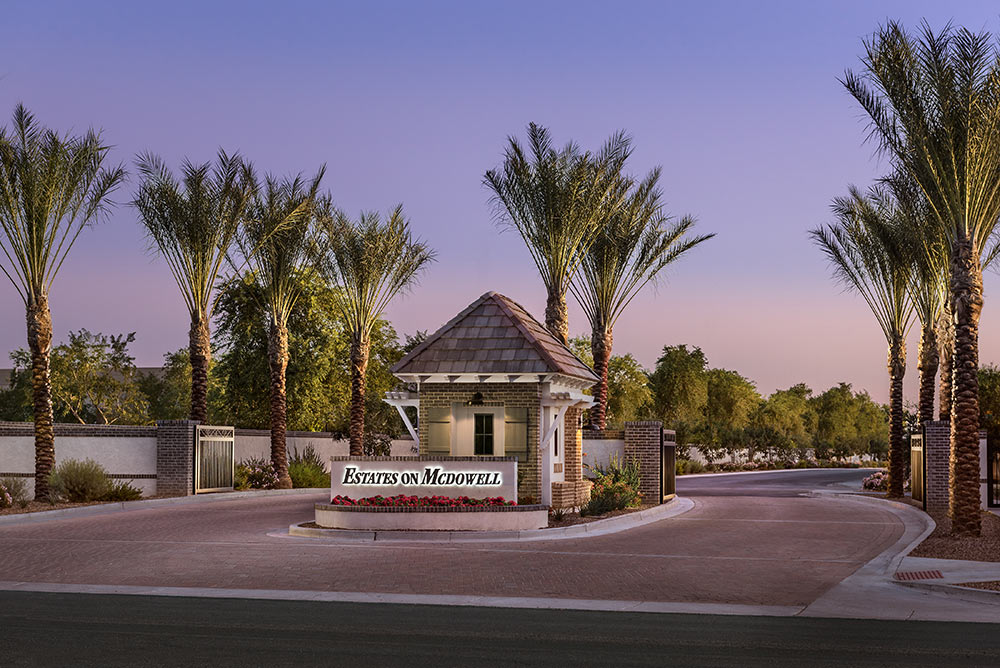 The entry gates of Estates On McDowell for Blandford Homes.
---