We were asked by The George Oliver Company to make images of their most recent project: The Johnathan. Located in downtown Chandler, next door to their sister project, The Alexander (remodeled and opened earlier this year). The company purchases recently built buildings and gives them a total new look and feel by redefining spaces and adding new amenities.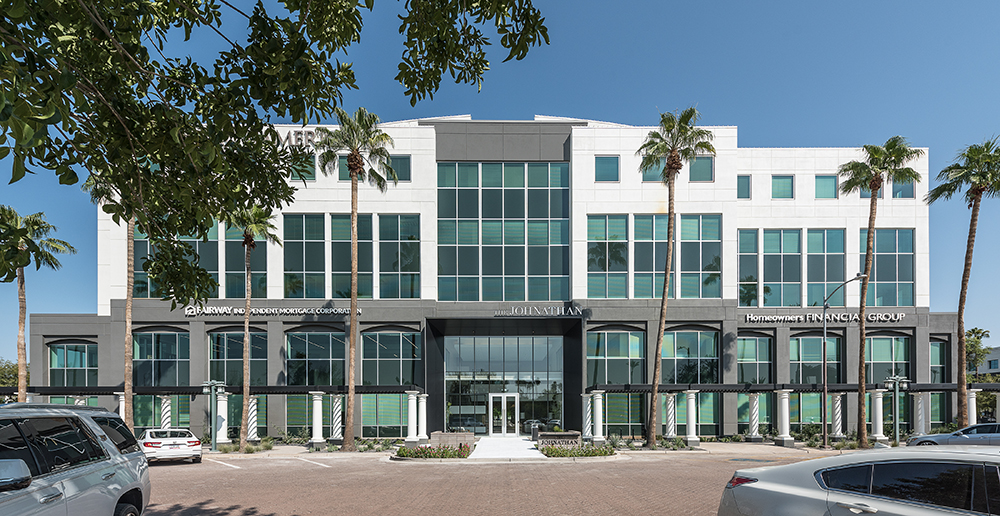 The Johnathan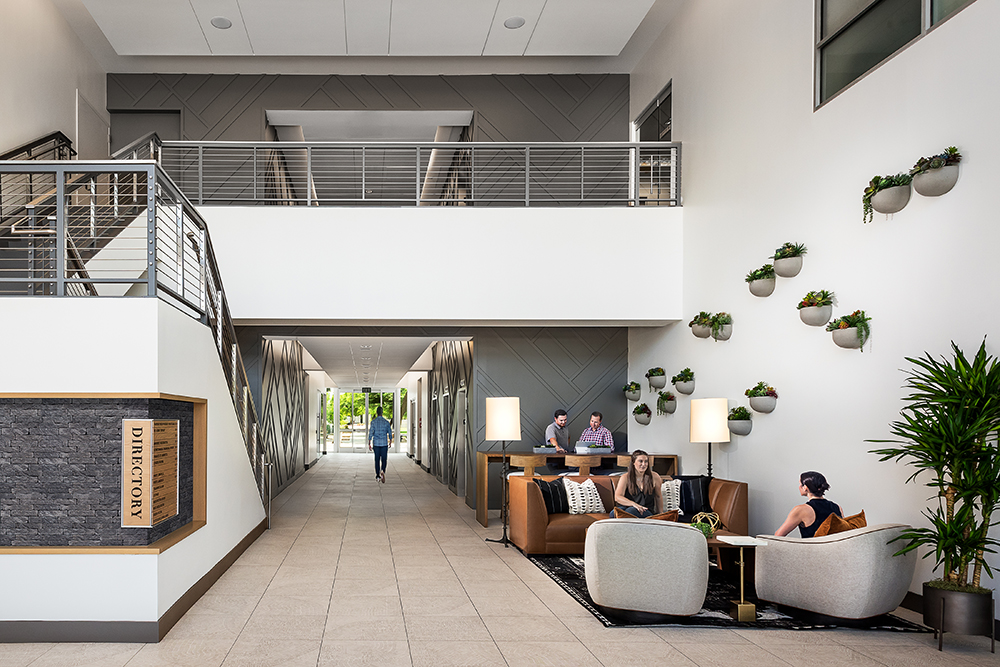 The Johnathan's entrance lobby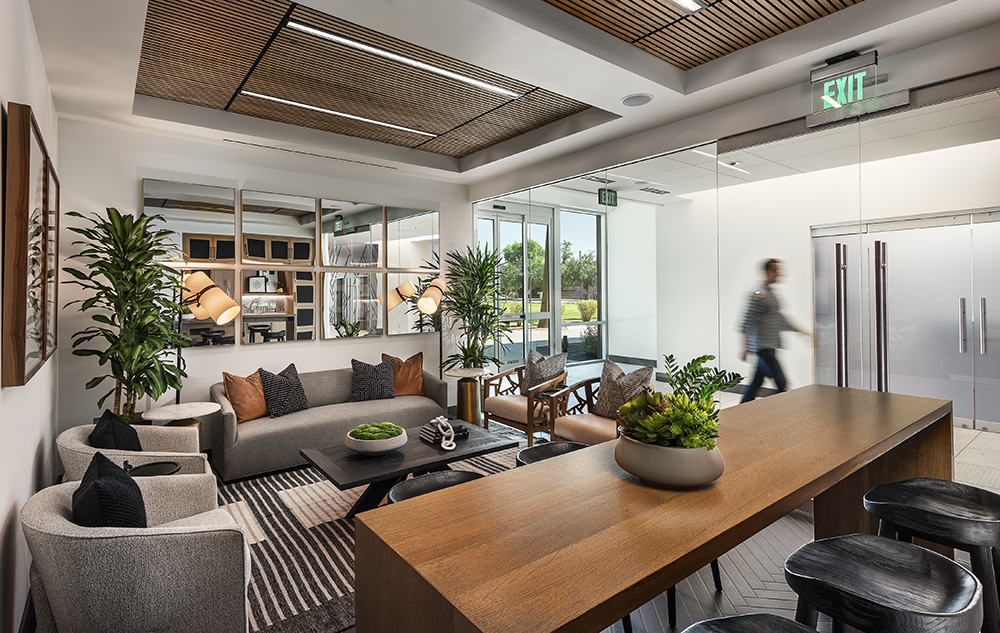 The training room's lobby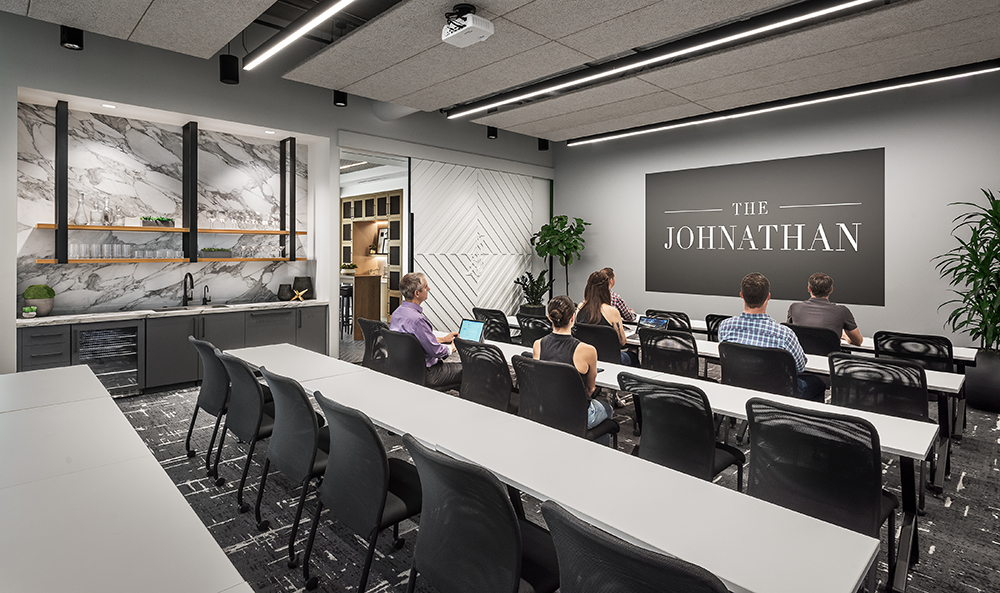 The training room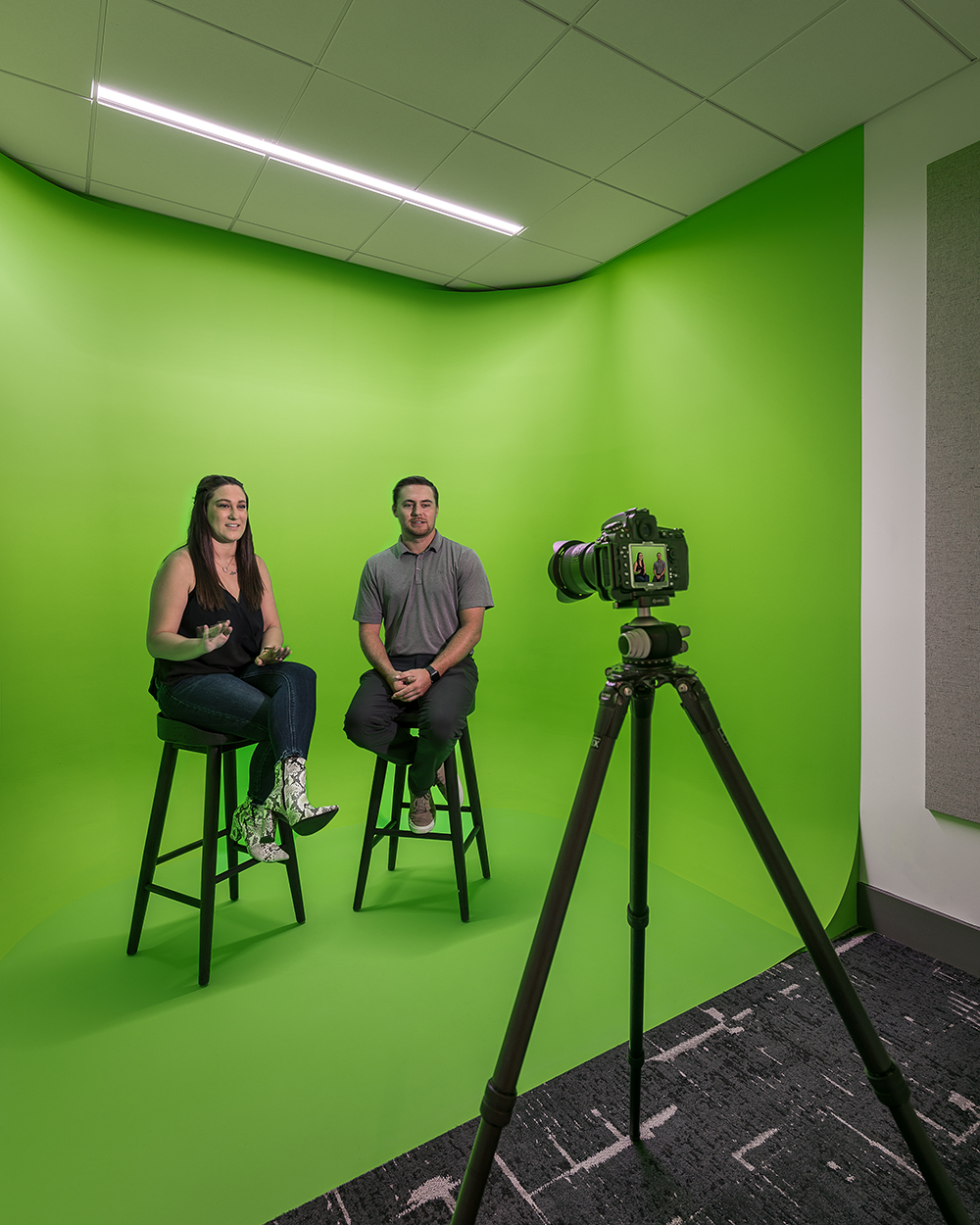 One unique amenity is this Green Room for video productions
---
Mark-Taylor Residential hired use to make images for Hudson On Farmer, a new mixed-use apartment community they manage near downtown Tempe.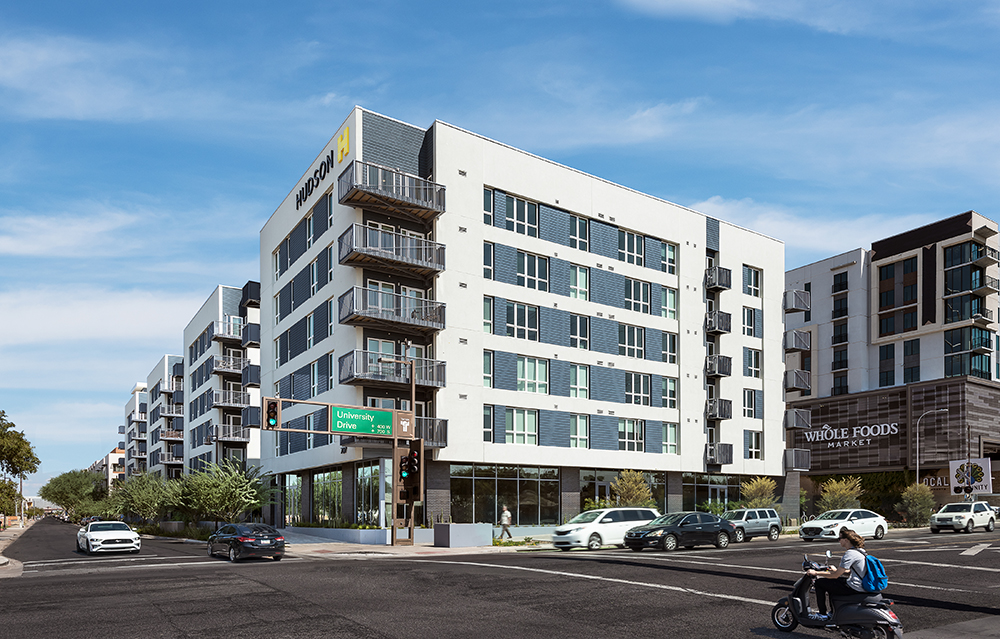 The exterior of Hudson On Farmer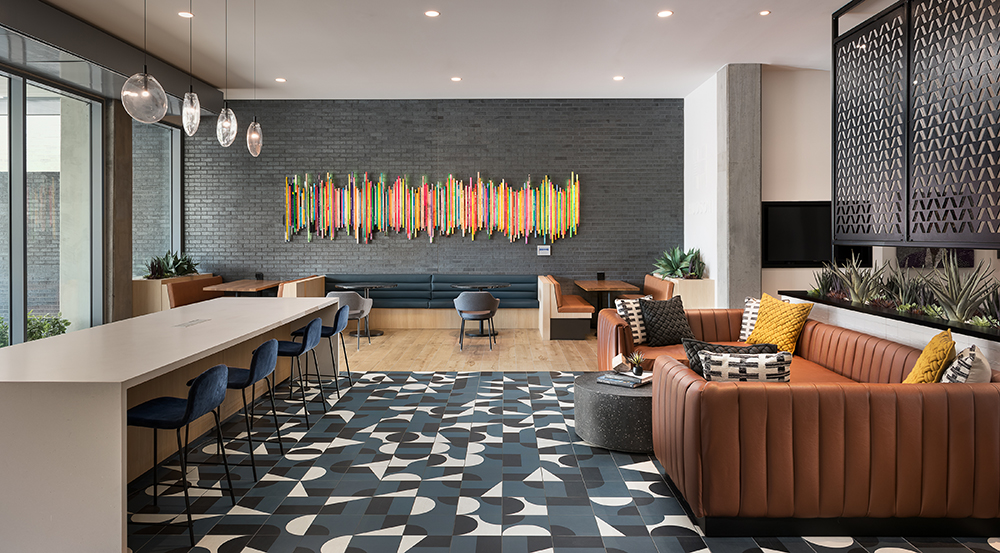 The lobby interior at Hudson On Farmer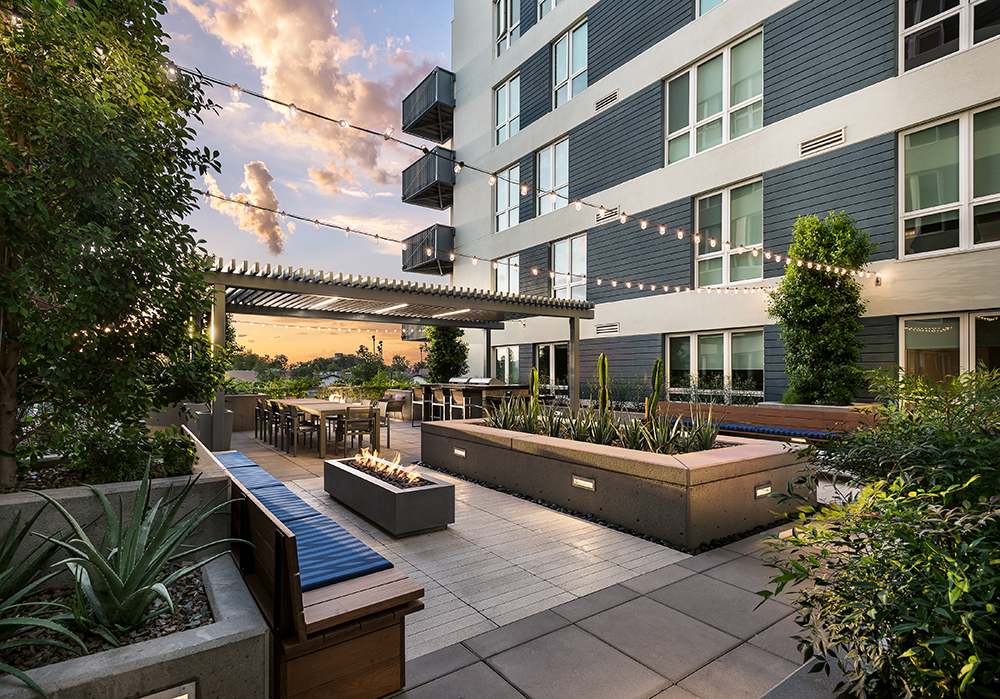 The outdoor community area is located on the second floor
---