Mark-Taylor Residential asked us to make photographs of two of the apartment communities they manage. We returned to San Villante, a Mark-Taylor built / owned community to make images of the now completed outdoor amenity areas. We also made images of The Retreat At The Raven showing off the new outdoor pool furniture they added.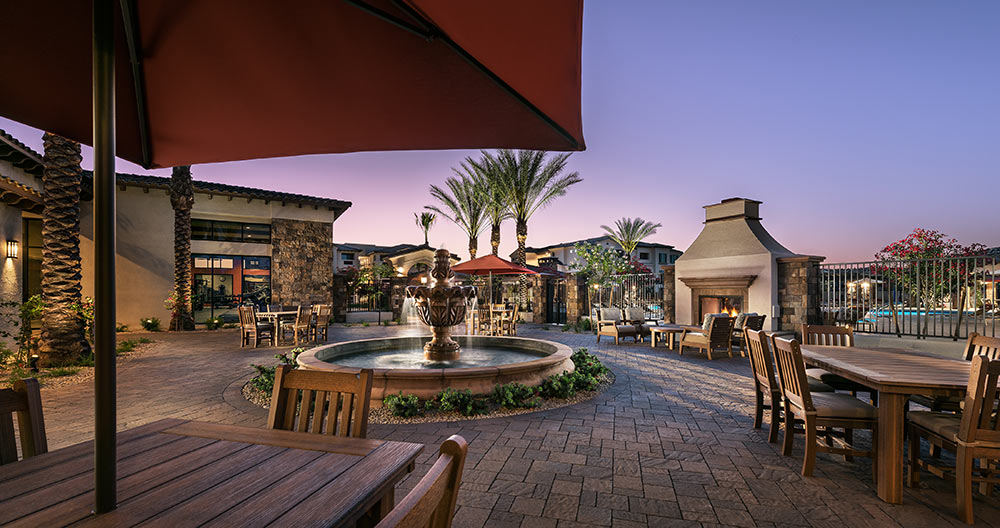 The fountain courtyard at San Villante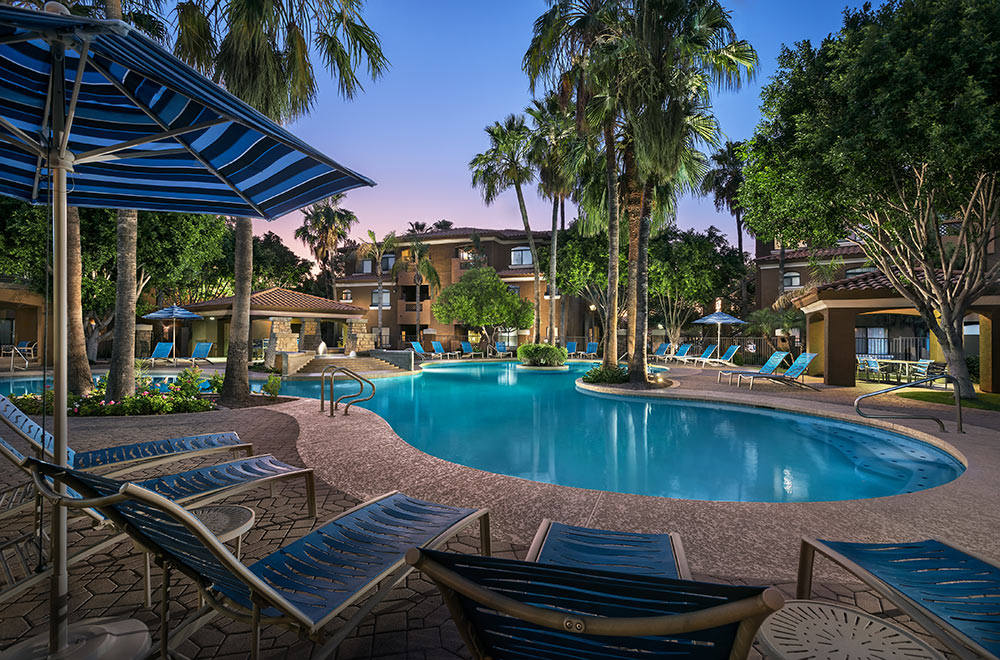 The pool area of The Retreat At The Raven
---
Shea Homes hired us to make photographs of the newly remodeled model at the Encanterra Community in the southeast Valley. They will be for used to update their website and general marketing materials.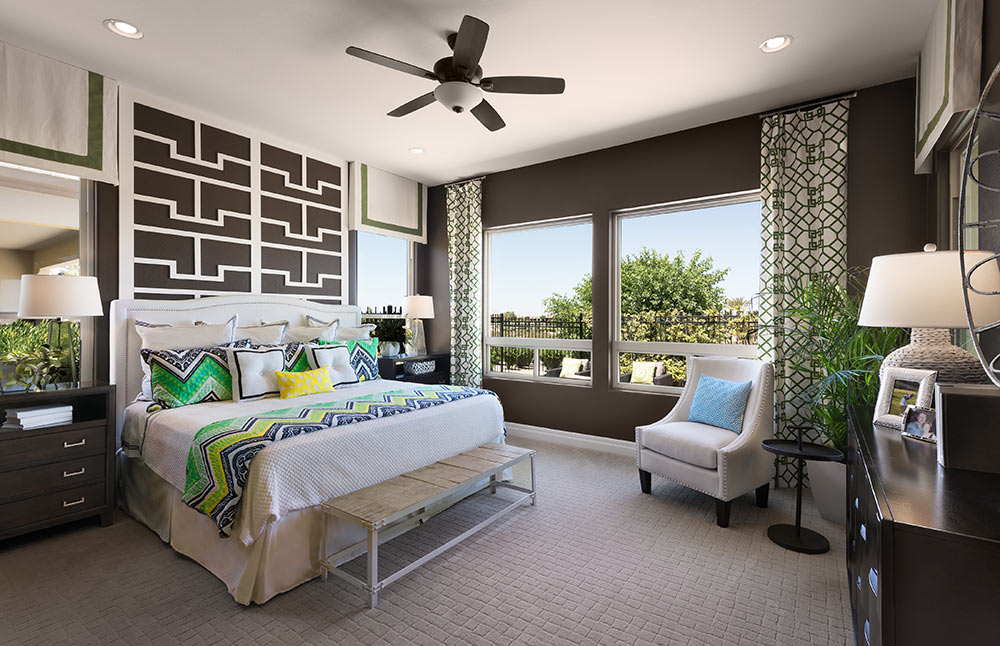 The recently remodeled master bedroom of a model at Encanterra for Shea Homes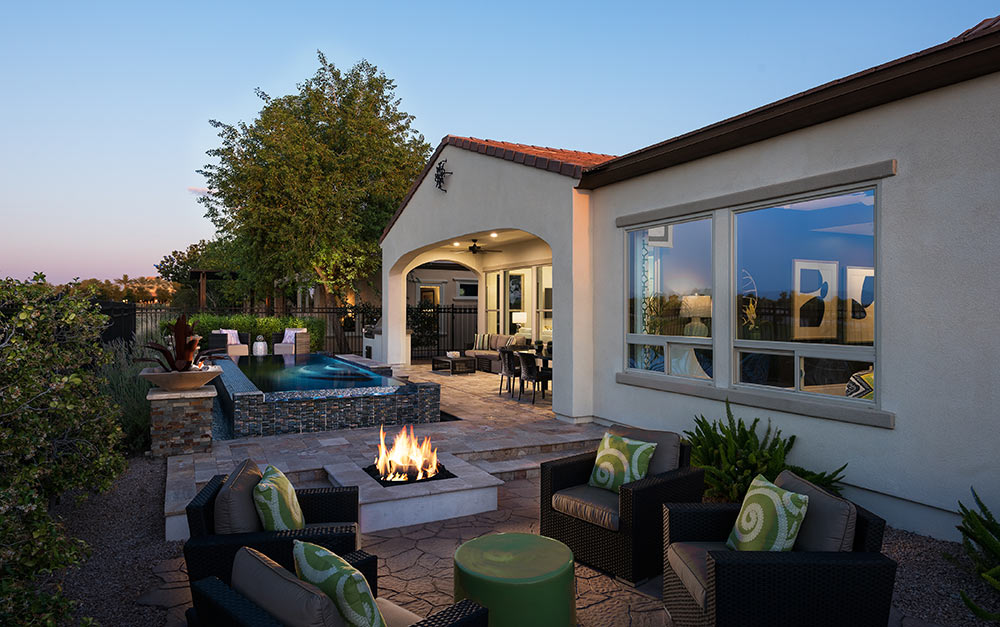 The rear exterior of the Shea model home at Encanterra
---
After much delay due to the challenges of Covid 19, we were finally able to access the interior of 225 W. Madison / Maricopa County Attorney's Office building to make images for architects DLR Group. The images will be used to convey the changes and improvements to a building that started out as the former Maricopa County Jail.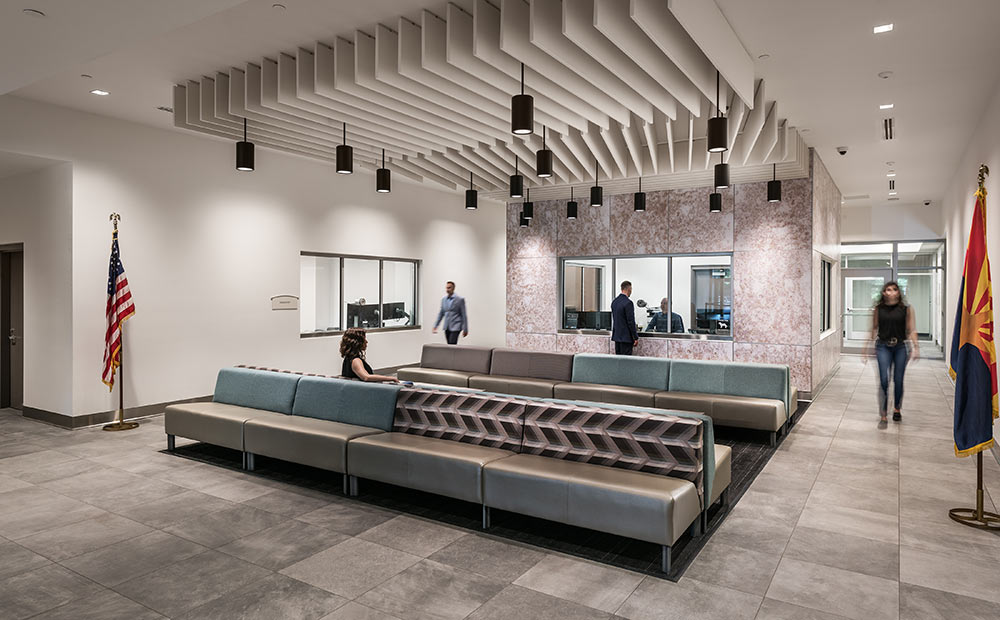 The lobby of the Maricopa County Attorney's Building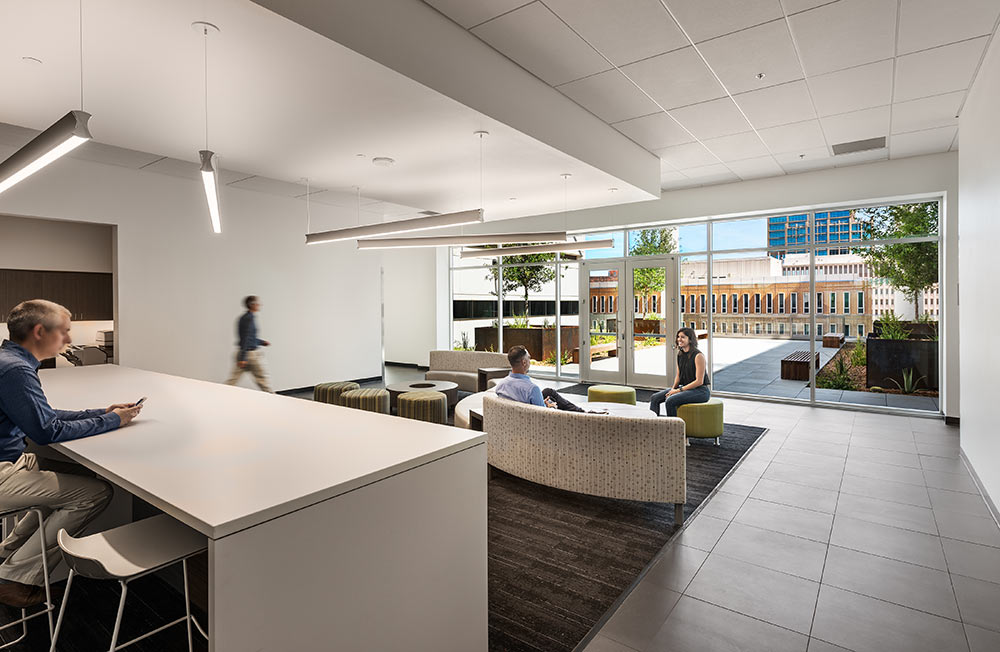 An Upper floor lounge with access to the roof garden.
---