The George Oliver Companies hired our firm again to make the final completed exterior images of Casa, a large former office building remodeled into a combination of offices, co-op office space with amenities such as conference rooms, community rooms, fitness and yoga rooms, etc.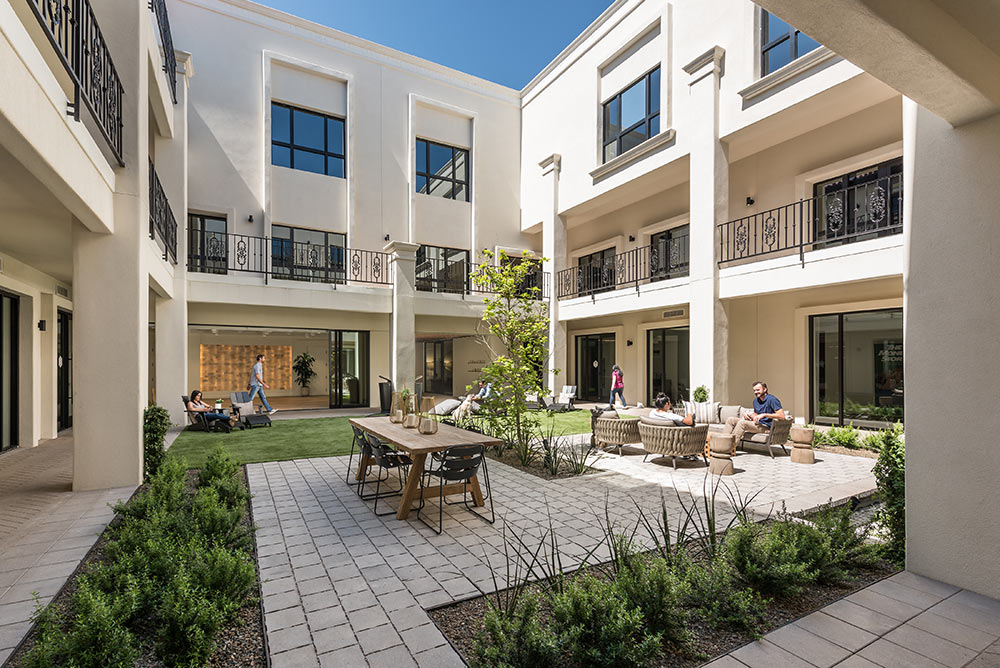 A remodeled courtyard at CASA as developed and remodeled by The George Oliver Companies
---
We made photographs for Castle Hot Springs resort recently. The images are being used to help promote the newly remodeled areas of this classic, historic Arizona getaway that originally dates back to 1896.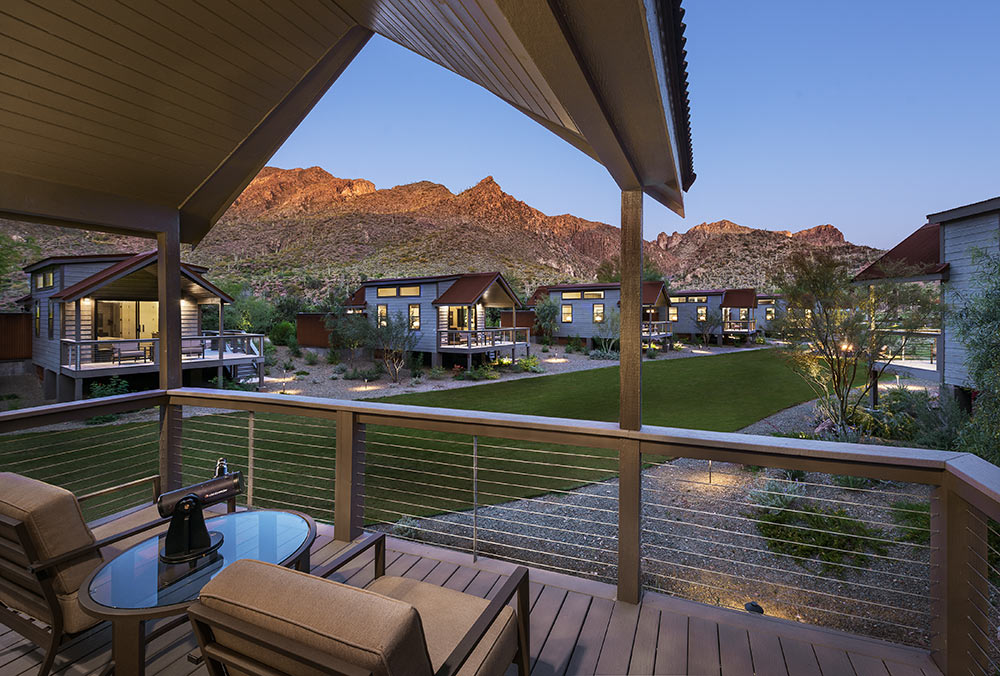 A porch view of the new Sky View cabins at Castle Hot Springs resort
---
Mattamy Homes hired us to make photographs of the new amenities at their Roosevelt Park community. The amenities include a pool, playground, BBQ, tables and seating. They will be for use on their website and other general marketing materials.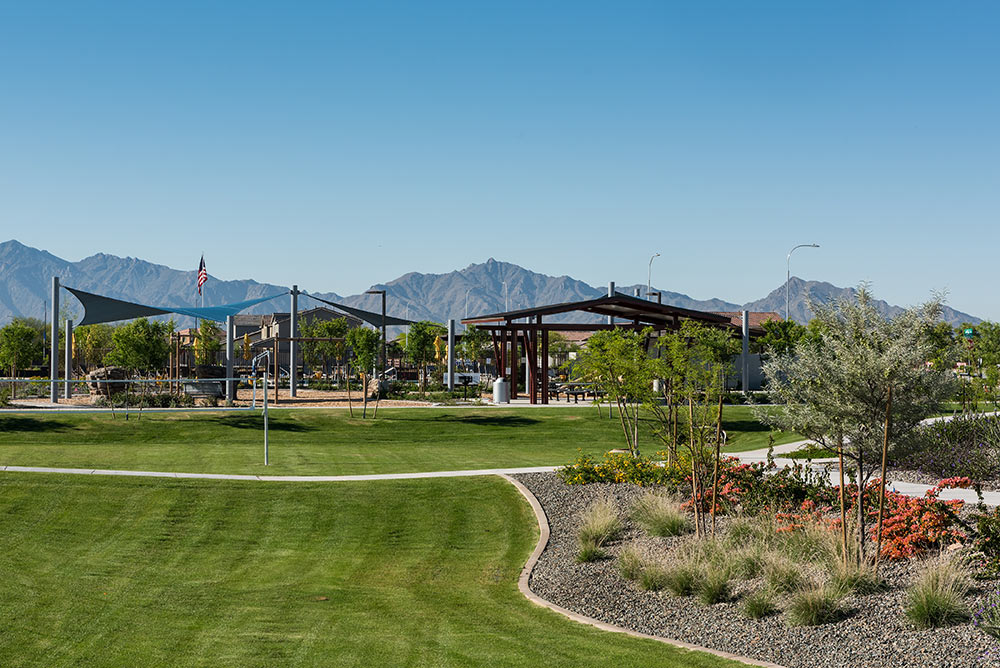 The new outdoor amenities at Roosevelt Park for Mattamy Homes
---
We made images of The Ranch House at Wickenburg Ranch. The Ranch House is a new sales center for this 55+ community located in Wickenburg, Arizona. The photographs were made for Creative License International, The Ipsum Group and Wickenburg Ranch.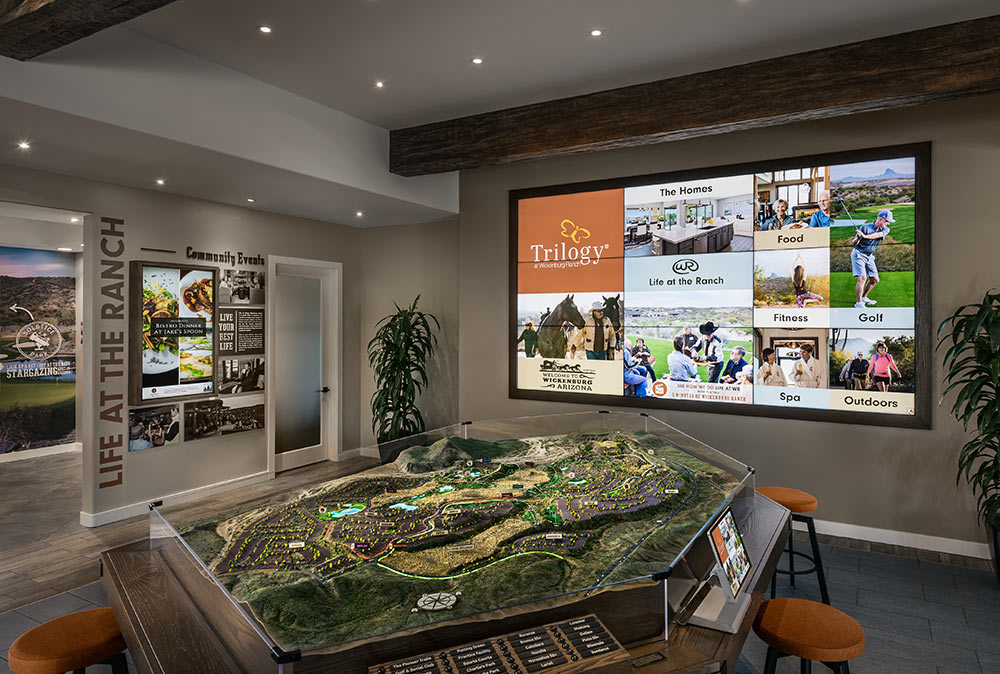 The topo table and display area in The Ranch House, the new sales center at Wickenburg Ranch
---
Maracay Homes hired us to make photographs of the 9 new model homes at their Waterston community in Gilbert. The images will be used for all aspects of promotion.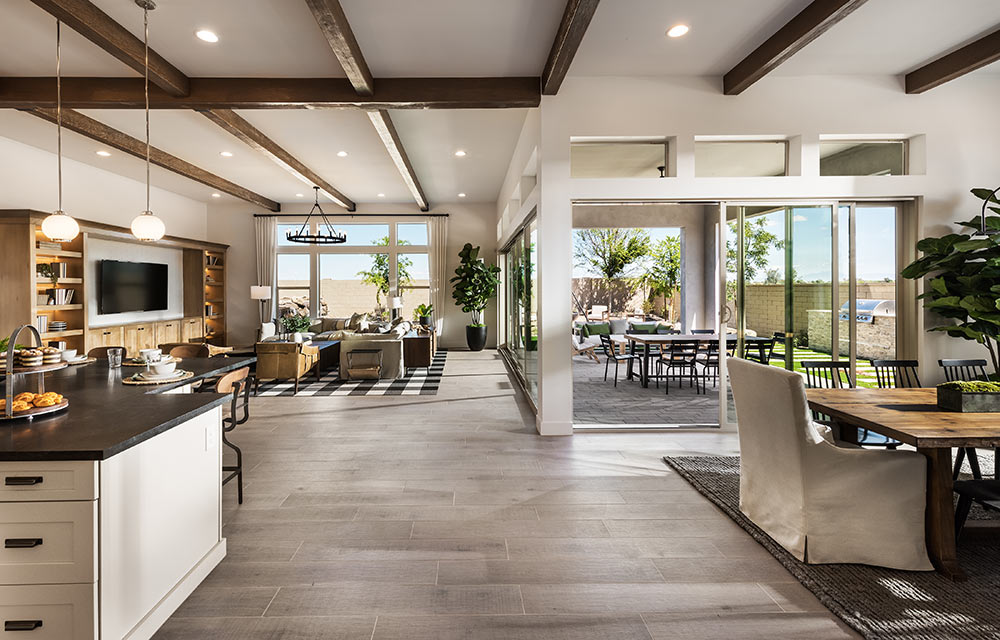 The interior of a new Maracay Home in Waterston in Gilbert, Arizona
---